Botswana Safari Cost, 11 Best Botswana Tour Packages 2021, 2022
Botswana safari tours guide, attractions, tour operators, hotels and Botswana safari costs.
#1 Chobe Safari Botswana
Average Price From: $ 380 (USD)
Tour Duration: 3Days
Number of Persons: 6 or less.
Safari Chobe, Okavango, Moremi
Tour Duration: 7 Days
Price From: $3,600 to $4,400
Number of Persons: 2 to 8 People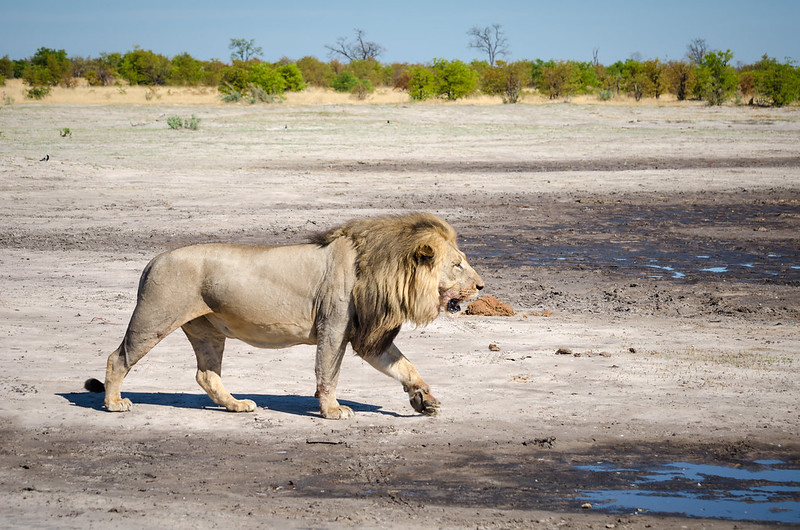 Chobe National Park was established in 1968, and it takes is name from Chobe river. It is located near borders of Zambia, Namibia and Zimbabwe which makes it an easier destination to reach especially by visitors on tours in the southern African region and those from the Victoria Falls. Chobe has some of the highest concentrations of wildlife every year.
This Botswana safaris park has four different geographical areas which have lots of attractions; Chobe Riverfront, Savute, the Ngwezumba pans, and Linyanti. Whereby, the Chobe river front is the commonly visited area with cape buffaloes and very many herds of elephants. The park has other animals such as lions, impalas, bushbucks, giraffes, kudus, hyenas, leopards, monkeys and baboons among others- Basing on research the park has over 460 bird species so it is also a place for bird lovers. Visitors can do activities like game drives around the park, bird watching, boat cruises on the river(able to see crocodiles and hippos).
The park can be visited between May and September whereby during this time the weather is cooler and drier getting a chance to see wildebeests, buffaloes, elands, giraffes etc. The park can be accessed by road which makes it cheaper in accessing it than other parks in the country.
There is a variety of accommodation facilities to use while at Chobe National Park ranging from campsites to Luxury lodges such as Chobe Safari lodge (luxury), Kwalape safari lodge (Moderate), Thebe lodge, Chobe bush lodge, Muchenje Campsite.
#2 Central Kalahari Game Reserve Safari
Central Kalahari Safari
Safari Duration: 3 Days
Average Price From $1100 Per Person
Central Kalahari, Okavango and Maun
Safari Duration: 8 Days
Average Price From $4700 Per Person
The Central Kalahari Game Reserve was established in 1961, covering an area of 52,800sqkm. It is found in the Kalahari Desert with very beautiful and romantic landscapes which are mostly flat but also there are large tracts of sand dunes, rolling plains, river valleys, bush and grasslands among others.
The game reserve is also known for the Zebra migration that happens each year- where thousands of zebras move through the undulating plains together with some wildebeests that offers an unforgettable experience to tourists. Other animals seen in this park are; bush elephants, spotted hyenas, South African cheetahs, yellow mongooses, red hartebeests, cape ground squirrels, sable antelopes, white rhinos, greater kudus, cape buffaloes, South African giraffes, warthogs, Kalahari lions, cape foxes, elands, springboks, brown hyenas, ostriches, honey badgers, and the black-backed jackals.
Those interested in culture cannot miss out on the San Bushmen who inhabited this area very many years ago; they are originally hunters and gatherers which also made them Nomadic pastoralists. So it is an amazing experience visiting their communities and seeing how they live.
It is advisable you have enough knowledge concerning the park before travel also plan and book earlier. Accommodation facilities include; Kalahari Plains Camp, Kalahari Tented Camp, Leroo La Tau, Dinaka Safari Lodge, Deception Valley Lodge, Kalahari Trail Blazers, Haina Kalahari Lodge and Kalahari arms hotel – Ghanzi among others.
#3 Okavango Delta Safari Botswana
Kasane, Chobe, Moremi and Okavango Safari
Price From: $ 2600
Safari Duration: 6 Days
Number Of Persons: 2 to 4 People
Okavango Delta Safari & Chobe
Price From: $ 2,800
Safari Duration: 5 Days
The Okavango Delta is a UNESCO World Heritage Site located in the Northwestern part of Botswana. The delta lies in the Kalahari Basin and is fed by River Okavango- It is an exclusive safari destination; this is so because it is comprised of seasonally flooded plains and permanent marshlands. The Okavango delta region varies in size from 15,000sqkm in dry seasons to approximately 22,000sqkm in wet seasons.
Okavango is a spectacular destination making your dreams a reality- most amazing thing about this region is the River Okavango floods during the dry season (June to October), the best time to visit the delta is between May and September. The major areas to visit in Okavango are the Delta, the dry land and the Panhandle; these areas are suitable for game viewing, boating and bird watching. Okavango is home to over 122 mammal species, 444 bird species, around 1,300 flower plant species, 64 reptile species, 71 species of fish. It is also a home of the world's rare species of mammals such as lions, black rhinoceroses, the cheetahs, African wild dogs and white rhinoceros. Other animals include; giraffes, kudus, waterbucks, zebras, buffaloes, duikers, wildebeests, elephants, hartebeests, impalas, and reedbucks.
The availability of many luxury lodges also makes the delta an extraordinary place that is why it is advisable that visitors make bookings in lodges in the delta since it's an unforgettable experience.
#4 Moremi Game Reserve
Makgadikgadi, Moremi, Okavango, Chobe
Price From: $ 4,500
Safari Duration: 9 Days
Number Of Persons: 2 to 4 People
Moremi Game Reserve Safari, Okavango, Khwai
Price From: $ 2,230
Safari Duration: 6 Days
Moremi game reserve was set aside for the future protection of wildlife by the Batawana people in 1962 where by approximately a third of the Okavango Delta was set aside. The game reserve covers around 3000sqkm and lies in the East of the Okavango delta- The reserve was named after "Chief Moremi".
The game reserve is small but with a high concentration of Botswana safari animals, and various geographical features like the Moremi Tongue, Chiefs Island- there are amazing views from the thick woodlands, savannah grasslands, Khawai River, Lagoons like Xakanaxa lagoon which is good for bird watching. Moremi is home to over 500 bird species both forest and water birds and various wildlife species such as the Southwest African lion, hyena, Angolan giraffe, impala, hippopotamus, black rhinoceros, South African cheetah, wildebeest, Cape wild dog, Cape buffalo, zebra, elephant, red lechwe and the jackal.
Moremi can be accessed by road via Maun and by air. The best time to visit Moremi is between July and October (dry season); the rainy seasons make it difficult to access Moremi. Drivers are advised to use 4×4 safari vehicles- Also don't miss out a boat trip on the water to see more wildlife like crocodiles.
There are several Campsites and Lodges outside the Reserve which are good for Wildlife viewing. Please note that some lodges close around December to February since it's a rainy season and the reserve is inaccessible.
#5 Maun Safaris
12 Days Luxury Safari All Inclusive
Price From: $ 7,830
Safari Duration: 12 Days
Number Of Persons: 2 to 4 People
Maun To Victoria Falls Safari
Price From: $ 1,440
Safari Duration: 6 Days
Maun is a town in Botswana and is spread along the Thamalakane River. It is also regarded as a "tourism capital" of Botswana because it is near many tourist centers and has headquarters of different air-charter operations and various safari operations. Maun is near Okavango delta and has developed immensely over the years; there are many hotels, shopping centers, car hire services and lodges. Most visitors use Maun as a stepping stone by spending some nights here as they proceed to Okavango Delta.
Maun is a beautiful town that will expose you to different cultures of the people living in this land such as how they rare and graze their cattle; while watching the cattle grazing you can be in position of seeing the Red Lechwe on the banks of Thamalakane River etc. Visitors can learn the history of this place by visiting the Nhabe museum which has some local art to.
#6 Makgadikgadi & Nxai Pan National Parks
Makgadikgadi Safari, Okavango & Chobe
Price From: $ 2,730
Safari Duration: 13 Days
Number Of Persons: 2 to 4 People
7-Day Makgadikgadi Pans & Other Safari Destinations
Price From: $ 1,440
Safari Duration: 6 Days
Makgadikgadi and the Nxai Pan National Park is a very big area comprised of Makgadikgadi Pan (the largest of them all), Kudiakam Pan, Nxai Pan, and Ntwetwe Pan.
During the dry season most plains in the park are barren, and animals are seen gathering to drink water also the Hippos enter deep in the water pools of the dried up River Boteti. In this season of the year the salt pans are stunning also activities like Quad biking are carried out.
When the rainy season begins it is something amazing as the whole area regains life again, the pans are filled with water which attracts water birds, and also that's why the migration of the Zebras and wildebeests begins, also the grasslands grow again and flourish.
The Park can be visited without difficulty between December and April. It being located in the Northeast of Botswana makes it simple to for you to join your visit to tour also Okavango Delta and Chobe National Park. Accommodation used while here is camping such as mobile camping at the Makgadikgadi Pan camps.
#7 Tuli Block
Price From : $3650 (USD)
Tour Duration: 15 Days
Number of Persons: 6 or less.
Tuli Block is famous for its physical features such as Solomon's Wall found at the Motloutse River just in the South West of the Tuli Block. It is located in the East of Botswana between the Southern border of South Africa and the Northern and Eastern border of Zimbabwe in the north where the Shashe and Limpopo rivers meet and join Tuli Nature Reserve, and Mashatu Game reserve. Tuli is a narrow land in form of a block and it is a rich area for Wildlife viewing.
This area is spectacular with many riverine forests, savannah plains, rivers, rocks, big baobab trees, and large herds of elephants. Other animals found here are the wildebeests, zebras, giraffes, kudus, leopards, hyenas, and cheetahs but the main attraction here among the animals is the Black manned lion.
Another thing to discover while here is the historical background of the area of over 80 million years ago- The historical sites include the beautiful African Rock Art/Paintings on Lepokole hill and the Tswapong which are believed to have been drawn by the ancestors of the San people, there are also a number of stone age sites, these take you back to what you never saw but happened; it is an amazing time spent here.
#8 The Tsodilo Hills
Price From : $520 (USD)
Tour Duration: 3 Days
Number of Persons: 6 or less.
Tsodilo Hills are found in the Northwestern part of Botswana on the Namibian border. Tsodilo hills were recognized as a UNESCO World Heritage Site in 2002. They are a small area comprised of Caves, rock arts- They have been home to people for over 100,000 years. The rock paintings at the site are estimated to be more than 4,500 and it is believed that the San people/bushmen that stayed there are the ones that created those paintings.
There are well established walking trails such as the cliff trail, the rhino trail and the lion trail, so as you tour this place you can take a guided walk through these trails to see paintings, caves and visit communities that live near the hills.
Tsodilo hills are thought to be among the world's oldest historical sites, so exploring these hills is a journey unforgettable!
#9 Kgalagadi Transfrontier Park
Price From : $850 (USD)
Tour Duration: 3 Days
Number of Persons: 6 or less.
Kgalagadi Transfrontier Park is located in the Southwestern part of Botswana; it is very big covering an area of about 38,000sqkm. The park is ran as a single ecological unit and is an exclusive place for wildlife viewing though you won't be able to see all the 'Big Five' but it is a very amazing place.
While in the park you will be able to see very many animals like the migrating wildebeests, brown hyenas, antelopes, hartebeests, Kalahari lions, and a number of wild cats. There are also over 170 bird species can be spotted in this reserve. Lodging is offered in different camps in the South African side of the park.
#10 Gaborone
Price From : $250 (USD)
Tour Duration:2 Days
Number of Persons: 6 or less.
Gaborone is Botswana's largest city and capital. The city is renowned for the Gaborone game reserve which is home to some animals like impalas and wildebeests, Mokolodi game reserve (it is a short drive away from the city- Participate in activities like game drives, and guided nature walks, it is a home to rhinos and giraffes plus other animals). Other places to visit while here include; the National Museum, the Art Gallery which displays handicrafts and cultural arts and crafts- Also visit the Kgale Hill which offers beautiful views of the city. Birders are also able to spot migratory and resident birds while here.
The city also has nice weather and this makes it ideal for most games and sports. There are games like volley ball, tennis, yachting, netball, rugby, swimming, horse riding, boating, golf, football cricket and netball. Of course for those into fitness- Gyms and other fitness centers are available. Gaborone has a variety of lodging and hotel facilities so there are no worries of where to stay.
#11 Khama Rhino Sanctuary
Price From : $520 (USD)
Tour Duration: 1 Days
Number of Persons: 6 or less.
The Khama Rhino Sanctuary was established in 1992 with the aim saving the country's endangered rhinos and re-introducing wildlife in this area so that tourism benefits the local people also. This sanctuary hosts school children from the nearby villages and Francistown which is the country's second-biggest and oldest city- Because of this they are able to be educated and sensitized about conservation.
Khama Rhino Sanctuary has chalets and campsites to offer accommodation to visitors while in the sanctuary. Activities that can be done while here are; nature walks and game drives giving the visitor chance to see other animals that live around this area apart from rhinos. Are you in need of a self drive? Then choosing Khama Rhino Sanctuary is the best option!
Botswana is a landlocked country found in Southern Africa, bordered by Namibia in the West and North, Zimbabwe in the Northeast, and South Africa to the South and East; it is among the safari countries offering some of the top wildlife viewing destinations on the earth. Wildlife is best viewed while at the Okavango Delta and Chobe National Park; this park is home to the San/Bushmen who were nomadic pastoralists- They are a culture not to leave out while on safari. You cannot miss out on the Central Kalahari Game reserve which is a home of large numbers of animals such as hyenas, wild dogs, giraffes and others; it is also comprised of various grasslands and river valleys.
The topography of Botswana is flat, whereby most of the country is covered with the Kalahari Desert. The climate is Semi-arid in most parts of the country- the country is dry and hot in most months of the year though there is an unpredictable rainy season that runs through the dry months.
Generally, Botswana has a lot to offer. Check out the most attractions accompanied with where to go, what to do, what to see while in Botswana.
Best Time To Go On Safari In Botswana
When planning a safari to Botswana the best time to visit is during the dry season that runs from May to October when the average temperatures are twenty two degrees centigrade to thirty five degrees Centigrade (22°C to 35°C). During this season, the days are generally warm and sunny while the nights and early mornings are chilly. At this time the popularly known Okavango Delta is at its highest which offers the best water curtain at the waterfall.
on the other hand from November to April Botswana is experiencing the green season which is also a good time to travel especially for Budget traveler as most of the safaris are discounted, there are no tourist crowds, many of the animals are birthing at this time and the scenery is pleasant and green.
A monthly guide of Botswana's weather
January
Generally January receives the highest amount of rainfall with averages of 100mm of heavy precipitation that falls unpredictable. It's for that reason that this is considered an off-peak tourist month. However most of the safaris are discounted at this time making it ideal for budget travelers. The long sunny days are characterized with thunderstorms and several migratory birds can easily be spotted making it ideal for bird watching. Herbivores and several newborn calves can easily be seen grazing on the green grasses in the open areas which gives predictors quite a variety of prey to enjoy so it is very easy to spot any of the predators running after their catch
February
At this time of the year the sun is up high and very hot continuous sunny day continue to dominate most of the days as the heavy rains which are characterized by scattered thunderstorms reduce – which makes it a good time to take photographs. The central area of the Kalahari begins to come to life with the vegetation verdantly thriving a thing which attracts different wild animals to them. In the forested areas most of the trees have ripening fruits which similarly attract a wide variety of wildlife
March
The month of March see hot and drier days and nights as the rains have reduced. The day temperatures are at an average of 30°C while the night temperatures may range at lows between fifteen degrees centigrade to ten degrees Centigrade (15°C to 10°C)
April
In April the day temperatures begin to drop although the days are hot and sunny at this time of the year it is more convenient to visit and it becomes more comfortable for tourist to enjoy their holiday compared to the earlier months. Because of the more favorable temperatures, holidaymakers can now enjoy evening sundowners. in April, the breeding season for different types of antelopes is underway and so common sightings of many between antelopes can easily be seen as they try to impress and compete for the female antelopes.
May
in May the rain have completely ended and the temperatures are no longer very hot but rather bearable the evenings are cool and generally it is a good time to visit for a safari however you are advised to carry someone layers such as a sweater or jacket for the early mornings and evenings.
June
In the month of June Botswana is experiencing its midwinter; the days are generally warm and beautiful and it's very conducive for a safari. Because there is no rainfall, the water sources in the different wildlife sanctuaries begin to dry up and many animals begin to congest the few remaining ones. The sun dries most of the vegetation making it easy to spot the different animals. Don't forget to bring a sweater or jacket for the cold early mornings and evenings.
July
In July the evenings and early mornings continue to be very cold however the days are pleasant and warm at this time of the year. the country is experiencing the dry season however interesting the level of water begins to increase as it flows from the central Highlands of Angola which makes it a good time to enjoy a mokoro tour on the various water channels across the country.
August
in the month of August the temperatures begin to rise again the days are hot and it's generally dry throughout the country. The night temperatures in areas like the Kalahari continue to drop to freezing point while average day temperatures increase. Game viewing near the water sources is still very rewarding and it remains this way all through the month. As the month comes to the end the catfish run is beginning making it a good time to catch species like the tiger fish and in fact you will realize that most of the houseboats and lodges within panhandle are very busy.
September
In the month of September the southern and central part of the country may receive a few rain showers however the north remains totally dry. the night temperatures begin to rise as well and they hardly hit a low of freezing point even in areas like the Kalahari. The skies are blue and clear and the temperatures throughout the day are warm while in the evenings are generally cool. It is dusty on the ground and water sources are nearly drained out while the vegetation has nearly dried out. The wildlife is also struggling for survival as they search for water and pastures t0 graze.
October
This is the hottest month in the country following about 6 months of no rain at all with very clear skies, though there are clear sign that rain will be experienced in a couple of weeks to come. In October most tourist activities are put on hold as midday temperatures can heat over forty degrees Centigrade (40°C). The heat has generally increased and the dirty roads are dusty and very bumpy while game viewing is still very remarkable especially around the remaining water sources. In this month, the catfish migration sees very large numbers of catfish moving upstream as they avoid the dropping water levels in the delta. Some of the drained water pools trap fish and so it is a common sight to see large numbers of vultures in the water holes feasting on them especially within the delta.
December
In December large amounts of rain with thunderstorms return bring the land to life. The vegetation begins to grow and the wildlife has food to foliage. The newborn animals can easily be seen grazing to obtain energy to defend themselves against predators. This is the wettest month of the year together with January across Botswana. Although it is raining, the day temperatures remain at an average of 40°C. This month marks the start of the green season causing the animals to disperse across the land. The Kalahari has several newborn calves that play on its Plains. Nxai national park, the central game parks and central Kalahari are rich with wildlife as the pans fill up with water. With the increasing amount of rainfall, many roads close to the pan become muddy, slippery and at times impassable. Fallen trees and flooded potholes dominate the roads around Moremi national park making it nearly impassable.
Cost of Botswana Safari
While preparing for a safari in Botswana good thought should be put on your safari itinerary, where you wish you stay, which time of the year you plan to visit, how you wish to get around the country and your choice of activities you wish to engage in as all these will affect how much you will be spending on your safari.
Budget Botswana Safari: Budget travelers are highly advised to plan their safari during the green (wet) season that runs from November to April. in fact the most affordable and comfortable way to have a budget Botswana safari is by taking an Overland Safari holiday as these normally have an already preplanned itinerary led by a professional guide who usually serves as your driver and these have vast knowledge of the country. By choosing this option over self guided tours, you will save yourself from the burden of having to book your accommodation, rent a vehicle, pay for fuel, come up with a practical itinerary, cater for pack entrance fees, activity fees and even cater for your feeding. Overland safari trucks are well-equipped stretchers and tents with camping chairs, and have gas cooker stoves. On average an overland Botswana safari tour will cost between $250 and $350.
Midrange Botswana safari: these come with a moderate level of comfort through your safari holiday and a value-for-money experience. You will be accommodated in good safari lodges or classic safari-camps, air conditioning, spacious bed and room. You are however advised to book your mid-range accommodation in advance especially during the park safari season where there are very large numbers of tourists. A mid-range Botswana safari can cost between $400 and $525 per day
Luxury Botswana Safari: in Botswana, there is no shortage when it comes to a luxury safari experience. You will be able to enjoy lavish accommodation in prime safari destinations offering clear views of wildlife while enjoy the utmost customer service from your accommodation. The luxury may include you taking connecting flights from one destination to another so as to avoid the long drives along the dusty roads. There are also several safari activities you can enjoy as the list is endless. A luxury safari in Botswana costs between $700 and $1,500 per day
Where to stay in Botswana
Because of the numerous tourist destinations found in Botswana as already highlighted in this articles, each of these places has various places of accommodation for all holidaymakers visiting the country ranging from the basic camping grounds, mid-range accommodation and then the luxury accommodation. Your choice of accommodation will surely depend on your safari budget. Below are some of the accommodations found in the country: Dinaka Safari Lodge, Leroo La Tau, Camp Savuti, Haina Kalahari Lodge, Camp Linyanti, Grasslands Bushman Lodge, Three Baobabs, Gunn's Camp, Nxai Pan Camp, Meno a KwenaHaina Kalahari Lodge, Mashatu Tented Camp and Mopiri Camp.
Cost of a Safari in Botswana
Botswana is one of the most popular and remarkable safari destinations on the African continent unfortunately it is considered to be the most expensive even when compared to some of the more advanced countries like South Africa.
Why is Botswana an expensive Safari destination?
Well one would wonder what makes this beautiful country very pricey! Well several factors have greatly contributed to this and because it is a government policy that wildlife tourism in Botswana should have a low impact on the natural environment, this has consequently led to limiting of the number of holidaymakers or tourists allowed to access the safari destinations by levying high concession fees, high park entrance fees to enter or even stay within the wildlife sanctuaries, as well as high community fees to enable the locals benefit as well from tourism; not to forget the high accommodation fares.
below is a summary of the average daily cost of a safari in Botswana; this estimated price entails the cost for various activities like mokoro trips, guided walks, game drives, park entrance fees and inbound flight at the different seasons of the year as well as while sleeping in different types of accommodation
Estimated Daily Botswana Safari Costs in US Dollars

Time of the Year
Mid-range Camps
Premier Camp
Luxury Camp
1.
Green season
$500 – $600
$625-$825
$775 – $1000
2.
Shoulder season
$700- $750
$900  – $1125
$1000-$1250
3.
Peak season
$825-$950
$1175-$1325
$1650-$2200
Please Note:
Most lodges offer special discounts for guests that spend longer stays so for shorter the stay (2 to 3 nights) the higher the cost and the longer the stay, the shorter the cost.
Factors that affect the cost of a Botswana safari
In this article we are going to try and analyze the different factors that affect the cost of a safari in Botswana as highlighted below.
Time of Travel
Botswana experiences three (3) main seasons that is the peak tourist season that begins in July to October when the number of tourists in the country is very high; then the shoulder season that starts in April to June and November which is also considered to be a good time to visit as the game viewing is still rewarding; and lastly is the green season or the wet season which begins in December to March with the exception of the festive Christmas season. The different seasons attract different Safari costs that are mainly caused by the fluctuation in accommodation prices. It is very likely that the cost of a safari during the peak season may even double compared to that in the off-peak green season.
The nature of Safari experience you choose
Botswana offers three 3 main types of safari experiences and these include the private mobile Safari, the tented lodging Safari and the group camping or accommodated safaris as highlighted below
The group camping or accommodated safaris
This is the best option for holidaymakers seeking to explore Botswana on a safari while on a limited budget. In a group you will be able to share different operational costs such as the vehicle costs, the game drive costs and the guide costs which will consequently lower the overall cost of your Botswana Safari. You will be able to enjoy affordable accommodation in tents or in accommodated facilities such as permanent safari tented, camps guest houses or chalets.
The tented lodging Safari
During such expeditions you will fly from one accommodations facility (Lodge) to another. With very minimal road transfers throughout the course of your itinerary, the Safari cost in this category is generally seasonal with the green season that runs from December to March being the least expensive, followed by the shadow season that starts in April to June and November and then the high season that begins in July to October being the most expensive.
The seasonality is caused by a number of factors such as a number of lodges changing their accommodation rates in the festive season as well as during the peak tourist season especially the month of August. These changes however are not constant to all facilities but rather depend on the location of the facility. Another thing is that the surcharges here are not determined by the star rating of the lodge but rather by the available safari activities offered, the quality of guiding, as well as the location of the lodge say whether it is located within a game reserve or a national park or even a private conversation area or a community area.
Usually the price quotation offered on an itinerary within this category includes the following all inbound flights as per your itinerary, full board accommodation (inclusive of all meals minus alcoholic drinks), game viewing activities that are available at each lodge such as Mokoro trips, game drives, motorboat rides and guided walks, in addition to taxes including concession fees, conservation levies and government taxes.
While on different Safari activities you will be sharing them with other guests staying at the same lodge for instance you will share a vehicle during game drives. Tourists traveling with the children are however highly advised to book private game activities as these come with more comfort and privacy as you enjoy a family African safari.
Private Mobile camping Safaris
For private mobile camping safaris holidaymakers will enjoy the comfort of a private vehicle, you will be led by a private guide, explore the very remote wildlife sanctuaries like Savuti, Moremi Reserve and Khwai where you will enjoy up-close wildlife encounters as well as enjoy the under-the-stars dining experience. This involves camping in an area for two to three nights and then the staff relocating you to the next location as per your itinerary as you are out enjoying the various Safari activities such as game drives. A mobile Safari is the perfect choice for those seeking to get away from everybody and will reward you with an exclusively private Safari experience. Mobile safaris can also be combined with lodge stay. These normally tent to be expensive and a good option for 'big spenders' with a bigger budget for their holiday
Private mobile camping can be divided into three main categories and these are:
adventure camping: which includes sleeping in doom tents what are pitched at camp grounds with a bucket shower and a communal toilets and you will be provided with clean linen and a sleeping bag;
Affordable camping: this involves sleeping in larger meru tents that are more spacious to fit a bed and mattress with clean linen
Comfort camping: this is done in the very lavish spacious tents that are well furnished with comfortable bed, a sitting area and en suite bathroom
Your Safari Duration
As earlier mentioned the cost of accommodation per night is lowered by longer stays so the more nights you will stay at a camp the cheaper your overall safari cost. In case you are in Botswana for say a 4 to 7 night safari, we advise that you spend your nights at 2 or if possible one camp to enjoy the special longer-stay discounts on the accommodation cost.
How to plan an affordable Safari in Botswana
Avoid the peak Season
The best way to save money while planning a safari in Botswana is by choosing the perfect travel dates. Botswana's peak tourist season is from June to September and at that time because of the thriving tourism activities, you can't get any discounts. However, opting to travel during the green season (off-peak season) that runs from December to March, as well as in the shoulder season that runs in April, Maya and November, you will get a chance to enjoy special pricing, discounts and various good travel deals that will reduce your safari cost.
Opt for Longer Night Stays
Another good way to cut the costs of a safari in Botswana is by staying at a camp for longer nights. This won't only give you special accommodation discounts, but also reduce on the number of in-bound flights that would connect from one camp to another.
Go Mobile Camping
Think about a unique experience of enjoying an up-close encounter with the wildlife and enjoying dinner out in the open under a star-lit sky. All this can be done n a Botswana Mobile camping Safari and also help you save a lot of money as you can opt to use basic tents rather than the permanent lavish camps that are lavish and very expensive.
Lookout for new facilities
Another good way though not so common is to lookout for facilities / lodges / camps that are newly opened as these offer special discounts to attract holidaymakers.
Have a travel Budget
You are highly advised to have a travel budget to enable your tour operator have a scope in which to work with. You should also be open with your tour operator about your budget restrictions so that they can help you choose budget friendly accommodations and safari activities that suit you well.