Uganda, Rwanda and Congo is home to the world's largest population of mountain gorillas, making these countries popular destinations for ecotourists hoping to catch a glimpse of these endangered animals. Every year, thousands of visitors come to Uganda and Rwanda to take part in gorilla trekking trips.
These trips not only provide an up-close encounter with these magnificent creatures, but they also help to fund the conservation of mountain gorillas. In order to visit the mountain gorillas, every guest must have a permit.

Permits can be obtained through a tour operator or safari company which purchased them from the Uganda Wildlife Authority (UWA) in Uganda and RDB in Rwanda. The cost of a gorilla permit is $700 in Uganda and $1500 in Rwanda.
So What Exactly Is a Gorilla Permit?
A gorilla permit is an authorization card that allows you to visit the mountain gorillas, be it in Uganda and Rwanda. With this permit per person, you pay to spend one hour in company of one family of mountain gorillas.

The fees for a gorilla permit are important because they limit the number of tourist access to the parks and also contribute to the conservation efforts of the gorillas. It doesn't matter how long you take to see the gorillas, its still the same price and for one hour.
Gorilla Habituation Permits
Gorilla habituation is the process of acclimatising wild gorillas to the presence of humans. This is essential for gorilla tourism, as it allows guests to safely interact with these amazing animals. Gorilla habituation permits are more expensive than regular gorilla permits, as they allow guests to spend four hours with the gorillas, rather than just one.
You can be part of the the extra time that is necessary in order to slowly get the gorillas used to human presence. This process is essential for the safety of both humans and gorillas, and it helps to ensure that gorilla tourism has minimal impact on gorilla populations. gorilla habituation permits cost $1500 in Uganda guaranteeing you 4 hours with the gorillas.
How Much Does A gorilla Permit Cost in Uganda ?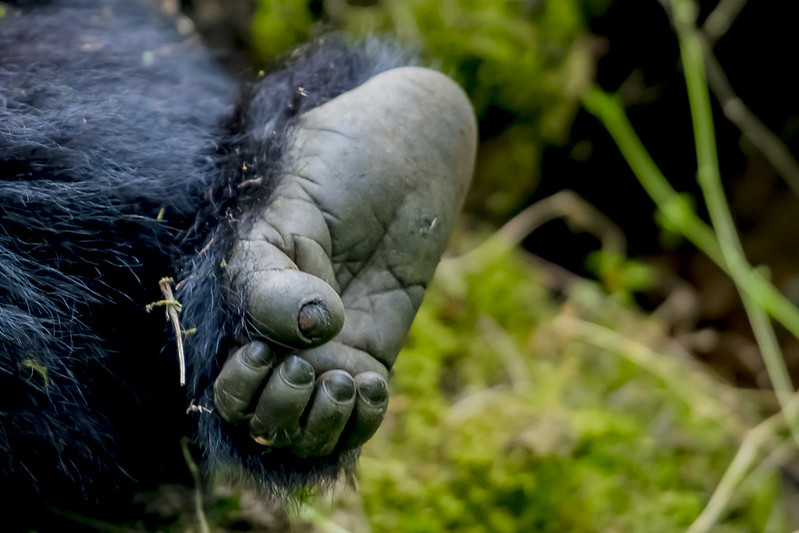 A gorilla permit costs $ 700 per person per trek (1 hour with the gorillas)
Gorilla Habituation permit costs $ 1500 per trek ( 4 hours with the gorillas)
A 3 day trek to see the gorillas costs from $1200 per person including transport, accommodation and meals though various tour operators have their own rates. You can choose to visit Bwindi Impenetrable Forest National Park or Mount Mgahinga Gorilla National Park.
Cost Of Rwanda Gorilla Permit
A gorilla permit in Rwanda costs $ 1500 per person. Rwanda provides luxury trekking options and high end accommodation options for those who intend to enjoy a luxury gorilla trek in Volcanoes National Park Rwanda. As you visit the gorillas of Rwanda, choose Bisate lodge or Kwitonda lodge.
Congo Gorilla Permit

The cheapest option for gorilla tracking is Congo because a gorilla trek permit in Congo costs $ 400 per person per trek. You will have a chance to visit Virunga National Park Congo.
How To Purchase A Gorilla Permit

A government agency in Uganda, the Uganda Wildlife Authority (UWA), issues gorilla permits. The UWA oversees tourism and wildlife conservation in the country. UWA permits can be purchased directly, however the most convenient method is to work with a reputable tour company. In most cases, the price of a gorilla safari includes the purchase of a permit to see the endangered mountain gorillas. To guarantee availability, book at least six months in advance. In Rwanda, you can purchase a permit through Rwanda Development Board or any Rwanda safari company.
How Do I Cancel A Gorilla Permit? Any Refunds
Please note that the gorilla permit fees are paid to the respective governments and if there is a cancellation, its the government to refund and not the tour operator or safari company. A travel agent can only refund if the government reimburses the tour company. Its therefore important to check your travel dates, flights etc before you can book your date for the trek.
Refund policy is as below.
1. In the event that you cancel and merely paid a deposit, you will not be entitled to any reimbursement.
2. If you cancel 3 months before your trekking date, you will receive up to 75% refund.
3. If you cancel 1 and 1/2 months before your trek, a 50% refund will be effected.
4. A month before will attract only 25% refund.
5. If you cancel within or just a week before, expect no refund.
What Does a gorilla Permit Cover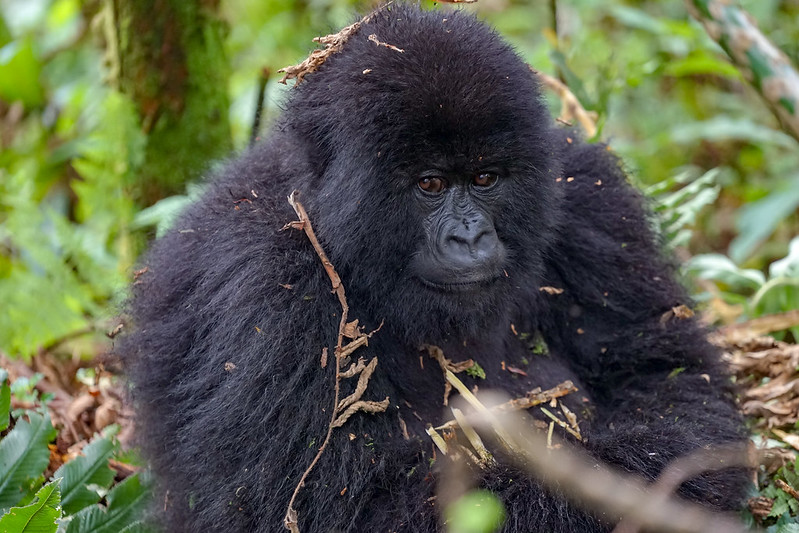 A permit covers the complete trek with armed guides from the time you enter into the forest, see the gorillas and back to the trekking point. Other costs like accommodation, transport, porter, water, meals, etc are not included. Its important to discuss with your tour operator if you will require a porter, trekking pole, rain jacket and other things to carry when coming for a gorilla safari in Uganda and Rwanda.
How to trek the mountains gorillas on budget, companies offering cheap and affordable gorilla safari tours in Uganda and Rwanda, how to cut costs for your Uganda safari and where to find cheaper accommodation close to the apes. See all budget safaris in Uganda.
Please note that there are no discounted gorilla permits in Uganda and Rwanda as of 2022.  Uganda gorilla permit goes for $ 700 and Rwanda gorilla permit goes for $1500.
We have compiled a list of safari companies offering discount gorilla tours.
Currently the Uganda Wildlife Authority (UWA) the government body responsible for tourism in Uganda sells 152 gorilla permits per day visiting 19 habituated gorilla families spread over 4 sectors of Bwindi National Park .
How Many Gorilla Permits Are Available Per Day?
There are also 8 gorilla habituation permits available each day in Bwindi forest located in 2 habituation gorilla families south of Bwindi forest. Mgahinga National Park is home to just 1 gorilla group offering a total of 8 permits daily.
There is a very high demand for gorilla trekking permits in the peak seasons, which are also the dry season covering month of December to February and June to October while the other months are not as competitive but are booked out all the same. It's important to book your gorilla permit at least 10 months in advance so you are assured of your spot when booking your Uganda gorilla safari and be ready early.
All gorilla tour permits are issued from the UWA offices in Kampala which permits tourists to trek and see gorillas in their natural habitat. Trekking permits are only issues at the UWA head offices in Kampala and cannot be purchased from the forest headquarters.
In 2011 UWA then introduced the discounted gorilla permits for the low seasons (April, May and November) so that tourists do not miss the once in the lifetime opportunity to track the mountain gorillas. Ever since UWA introduced these discounted permits, more and more tourists picked interest in tracking gorillas and participating in other activities like golden monkey tracking, mountain hiking and Batwa cultural trail in the low seasons. Later, UWA stopped the discount permits.
Current price of Uganda gorilla Permits for 2022 and 2023

As of 1st July 2022, all Uganda gorilla permits are to be sold at $700 Per Permit in Bwindi national park and Mgahinga national park all year round without low season discounts. For now until July 2020, tourists can ably book their Uganda gorilla tours and take advantage of the lower gorilla permit price still existing for the months until July.
According the announcement by the Uganda Wildlife Authority, foreign residents working in Uganda and the rest of East Africa will buy a gorilla permit for $700 raised from $600 while the price for nationals and the rest of East Africa remained at $70 equivalent of 250,000Ugandan shillings covering Uganda, Kenya, Sudan, Tanzania and Burundi citizens looking to see gorillas in the wild.
Today, Uganda still offers the most affordable price of a gorilla permit with a very good chance to see mountain gorillas in the jungle. Since Rwanda increased the price of Rwanda gorilla trekking permits from $750 to $1500, Uganda as been receiving lots of tourists inflow looking to visit gorillas as its much affordable and a sure deal.
The Uganda Wildlife authority has for the past 2 years tried to maintain the price of the gorilla permit for $600 but with a great need to help the communities living near the park as they are key to successful gorilla conservation and preservation in Uganda.
In the past 2 years, Uganda as seen a rapid increase in the demand of gorilla permits with many tourists travelling from Rwanda crossing into Uganda for mountain gorillas trekking skipping the high price of Rwanda gorilla permits.
Communities Benefiting From Gorilla Tourism

The Batwa pygmies are the largest population living around Bwindi national park with some tribes of the Bakiga who largely depend on the park for their living. These tribes comprise of high populations with high birth rates and very low living standards. The Batwa pygmies formally lived inside the forest and depended on the forest for food and shelter and were resettled at the forest edge to create room for gorilla conservation. These communities are very fundamental to gorilla protection projects as they have vast information about the gorillas as they used to live with them.
Other Permits rates that have been increased by the Uganda Wildlife Authority (UWA) effective January 2020
While the increased Uganda gorilla permit prices take effect starting 1st July 2020, other tourists' attraction increments take effect starting January 2020 as detailed below.
Golden monkey tracking permits
Mgahinga national park cost $100 from previous $90 for all international tourists which foreign residents shall pay $90 from $80
Chimpanzee tracking in Kibale national park
costs $200 from previous $150 for all international tourists while foreign east African residents are entitled to s discount of $150 from previous $100 Per Permit. East Africa nationals of Uganda, Rwanda, Kenya and Tanzania and south Sudan shall be paying UGX 150,000 up from previous UGX 100,000.
Chimpanzee habituation permit in Kibale national park too has been increased to $250 from 220 for non resident foreign tourists and $220 for foreign resident in East Africa. For East African nationals the chimpanzee habituation permits have been maintained at UGX150,000 to allow more locals to explore the chimpanzee habituation experience.
Chimpanzee commercial filming fees have been increased from previous $630 to 40% of the permit.
During the low seasons, there is a low turn up of tourists, mainly attributed to the heavy rains in Uganda from April to May and winter in Europe which makes fewer people to travel. To encourage tourists to travel during those seasons, the aspect of discounted gorilla permits was introduced. In most cases tourists are meant to believe that these discounted permits are only for rainy seasons when the trails are impassable, but the fact that Bwindi is in an area of high altitude, it rains anytime even when it is a dry season.so the worry of too much rain should not discourage potential gorilla trekkers from visiting the country in the low seasons for the remarkable activity. One advantage of trekking gorillas in the low season is the fact that there are few tourists, and you get a marvelous feeling that you have the entire jungle to yourself.
History
During the months of April, May and November the gorilla permits used to be sold at $450 from the usual price of $600 for foreign Non-residents hence saving $150. Initially when the aspect of discounted permits was introduced, the foreign non-residents were paying $350 but the price was increased by $100.  Permits for foreign residents (for those living in Uganda and have a valid work permit) are sold at $400 from $500 thereby saving $100. At first also the foreign resident were paying only $300 but was also increased by $100, and Shs 150,000 from Shs 250,000 for East African Citizens hence saving Shs 100,000. However Rwanda maintained the normal price of $1500 for gorilla permits throughout the year without low season discounts on the gorilla permits. This made most tourists to choose gorilla trekking in Uganda. Also Uganda has a variety of attractions including Lake Victoria, wildlife species in the National Parks (climbing lions, other primates for example chimpanzees, big five animals which makes tourist to still choose Uganda at the expense of Rwanda).
Apparently even the accommodation establishments in Bwindi and Mgahinga National Park also offer discounts to tourists in the low seasons. Budget tourists can also be able to afford gorilla trekking safaris and have the most unforgettable experience for a lifetime, but the introduction of discounted permits reduces in the seasonality in the gorilla trekking revenues since more tourists will be encouraged to travel to Uganda for gorilla trekking.
How to acquire the discounted gorilla permits
Any tourist interested in acquiring these discounted permits can contact us to inquire about the availability of the permits in specified days of their (tourists) interest. Once it is confirmed that the gorilla permits are available for the dates you wish to travel, you will be given the Company's Bank account where you can make payments for your gorilla safari. In case you don't wish to book for the entire safari with the company we can still acquire for you that permit but you will be required to pay a commission. Once payments are made, permits will be acquired from UWA after inquiring about your passport details (name, country, passport number). A scanned copy of the permit will be sent to you to confirm your participation in gorilla trekking.
Therefore for those tourists interested in trekking gorillas in the months of April, May and November should book now for their permits and the tracking dates chosen should fall within those months that are discounted.
Visit this website for interesting offers.